Spring has already sprung, and before we know it, we'll be ready to splash into summer. But what colors will we be on-trend as the air gets warmer and the skies get bluer? In 2020, we saw a vibrant collection of colors that spanned the rainbow. For 2021, we focus on more classic color combinations. We'll see a toned-down color palette that highlights one color at a time.
Pretty in Purple
Many of us are familiar with the 1980s. Sean Penn had some Fast Times at Ridgemont High while Molly Ringwald was Pretty in Pink. But in the 21st century, we slow down and push pink aside as we make room for more regal shades of purple. The mixes of blue and red together result in colors that remind us of ambition, nobility, and power.

Contrast Pantone 2577 C Magenta against Pantone 518 C Prune, and add neutral accents of Pantone 5225 C Lilac and Pantone 436 C Dove Grey for a distinguished look. For a more dramatic look, add in Pantone 109 C Lemon and Pantone 158 C Poppy for a dramatic variation. Dazzle and delight when mingling Pantone 2577 C Magenta, Pantone 518 C Prune, and Pantone 487 C Apricot.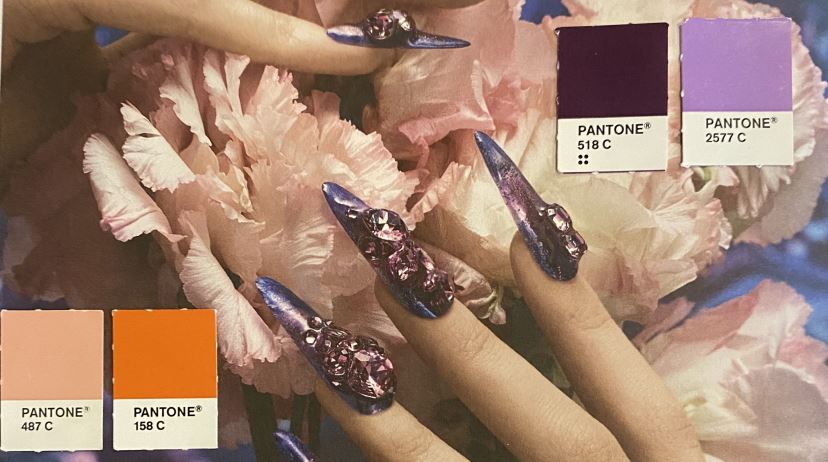 Beautifully Blue
We can get back to nature as we reflect on both the sea and the sky's natural beauty. Vibrant blues will be prevalent this season, especially when pairing with more subtle tones. When we look at the earthy colors, we'll feel the sand between our toes and the breeze against our backs.
Team Pantone 653 C Royal Blue and Pantone 436 C Dove Grey to mimic the ocean and the beach. Or showcase Pantone 653 C Royal Blue as a colorful field of flowers by using Pantone 109 C Lemon, Pantone 5225 C Lilac, and those passionate purples Pantone 2577 C Magenta and Pantone 518 C Prune..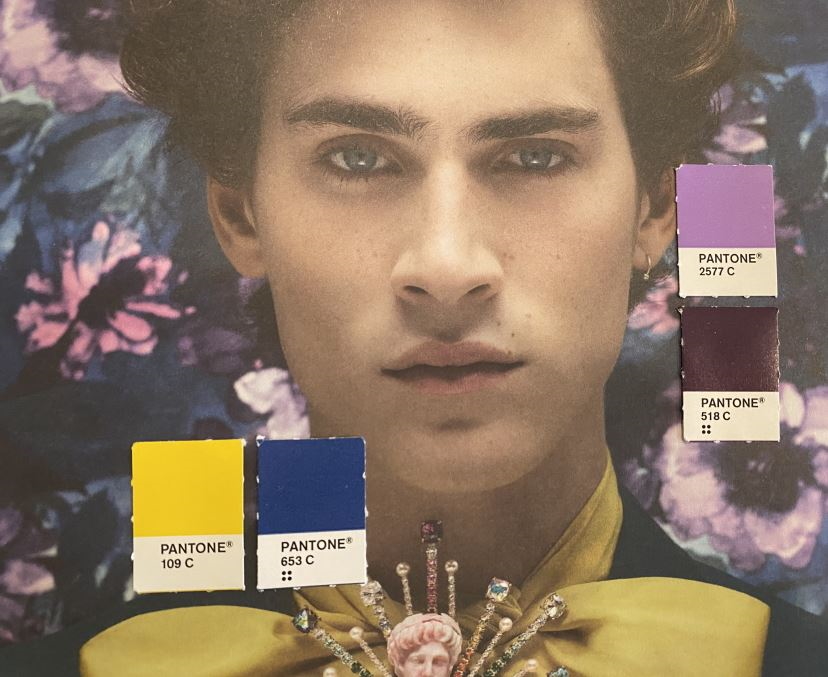 Ethereally Earthy
Whether it's a beige, the color of sand, or a rusty color like the Sedona mountains, some colors and combinations are timeless. That's how we know that neutral hues will always be in style. These tones can stand their ground or be mingled with more vibrant shades to create signature looks that are trendsetting and contemporary.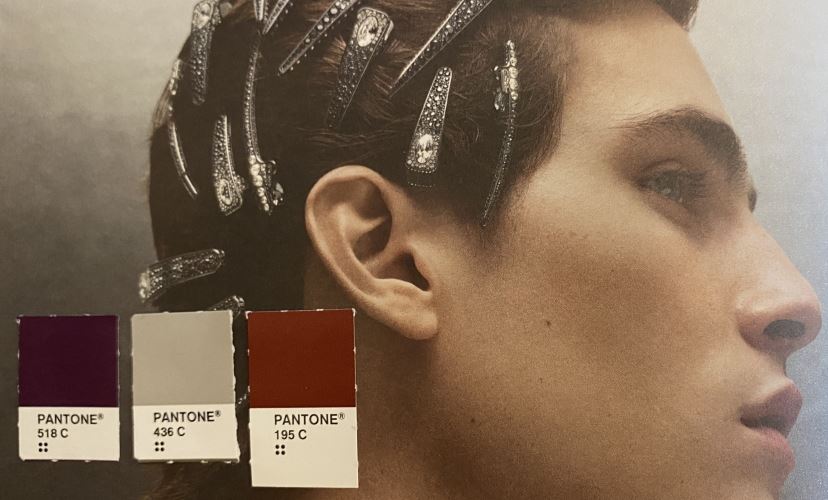 Baubles and bangles and beads find pizzazz when Pantone 4735 C Skin pairs with Pantone 7536 C Olive and Pantone 4715 C Chocolate Brown. Get back to mother nature when combining Pantone 436 C Dove Grey with Pantone 487 C Apricot along with Pantone 4715 C Chocolate Brown and Pantone 4735 C Skin. For a more refined look, match Pantone 195 C Wine with Pantone 436 C Dove Grey and Pantone 518 C Prune.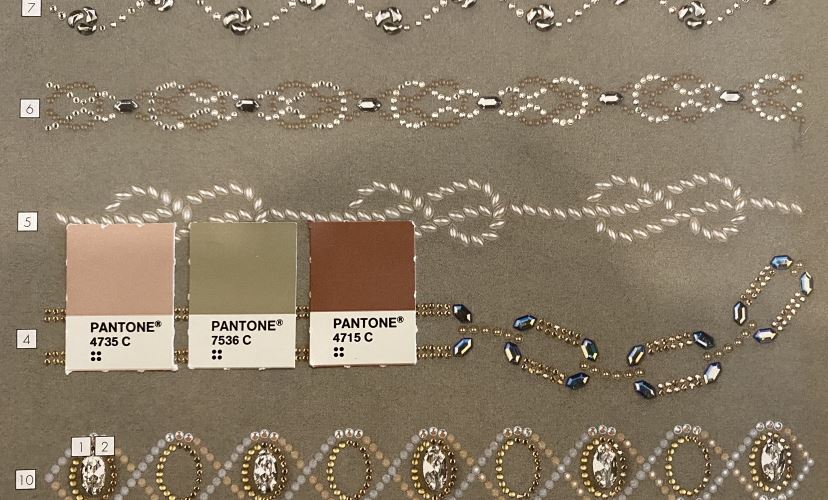 Shimmer and Shine
We all need a little sparkle in our life, and the colors of 2021 are no exception. Shine bright like a diamond with intense, lustrous hues to help any color combination pop.
Be an Earth warrior, combining the vibrant Pantone 349 C Green with Pantone 653 C Royal Blue, and play them against more subtle tones such as Pantone 7536 C Olive and Pantone 195 C Wine.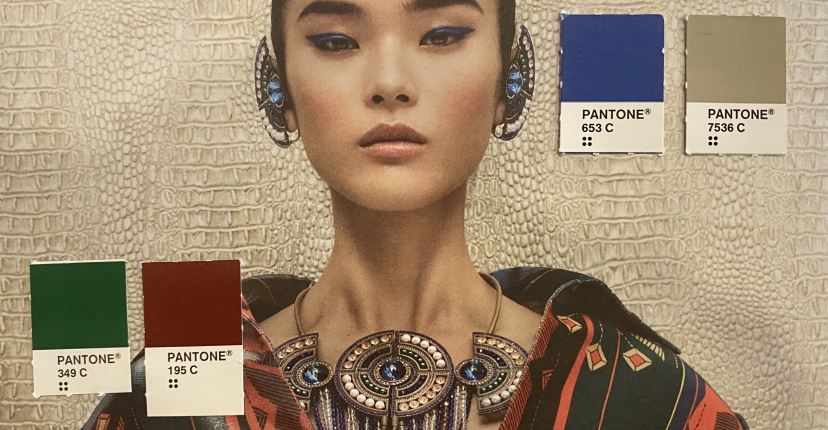 Bold and Bright
They'll always see you coming when your colors are energetic and radiant. With oranges and yellows as dazzling as the sun, to deep and exotic purples, you'll leave a lasting impression.
Couple Pantone 109 C Lemon with Pantone 158 C Poppy and showcase them with Pantone 518 C Prune and Pantone 2577 C Magenta for a combination that will be hard to forget.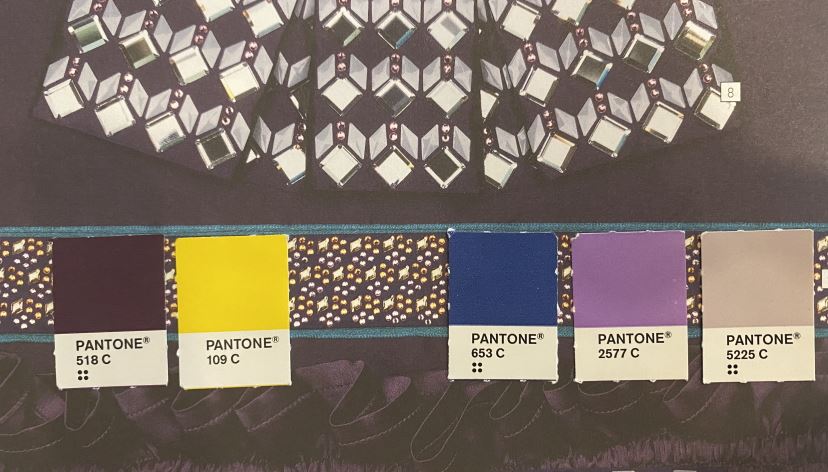 Spring and Summer of 2021 is Sassy and Stylish.
Put together those purples, bundle those blues, and be effervescent in earth tones. You're bound to make a mark no matter which color combination you choose this season.