Active, sports enthusiasts or just exercise enthusiasts, women love to take care of themselves while remaining feminine. To go for a run, dance, stretch or play a tennis match, MC Davidian hair accessories accompany us in our efforts without ever losing sight of elegance!
10 - The scrunchie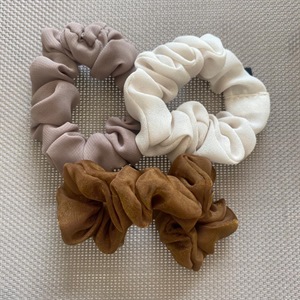 In 10th place, the scrunchie opens the ball! Flexible and easy to handle, it gently maintains the hair during sports sessions. Dressed in a variety of fabrics to match all our outfits, this is the king of sport chic embellishments par excellence.
9 - French rubber bands
100% French, elastics remain one of the favorite references for sportswomen to tie their hair and free their face during physical exercise. Also in the handbag, resistant, they are perfect for being comfortable while remaining pretty.
8 - The two simple openwork oval hair clip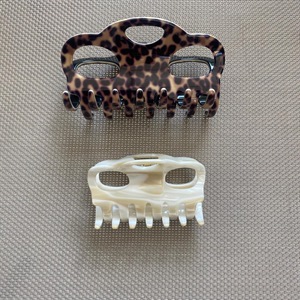 Without metal, the simple openwork two oval hair clip allows a quick attachment and an aesthetic rendering to achieve a hairstyle. A knack and presto! The hair forms a quilt or a bun for a session of golf or a group lesson.
7 - The simple square handmade pliers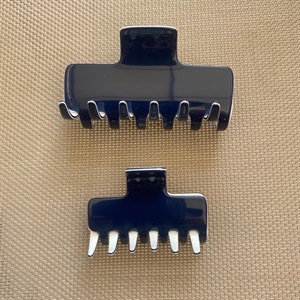 Combining simplicity and minimalism, the simple square handmade clip completes the perfect sporty chic set of hair adornments. This handcrafted metal-free clip stands out with its classic yet modern shape and is suitable for all hair types.
6 - The two openwork oval hair clip with Swarovski strass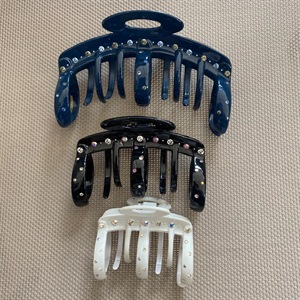 Superb accessory, the two openwork oval hair clip is adorned with Swarovski rhinestones. Very chic, it brilliantly completes an outfit for practicing a demanding sport. Metal-free, these pliers are available in several sizes to suit all needs.
5 - The simple openwork ribbon hair clip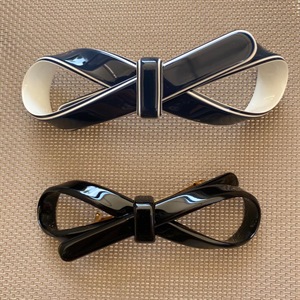 Guaranteed non-slip, the simple openwork ribbon hair clip is perfect for all hair types and guarantees excellent support during sports. Designed using a very strong metal material, it is a must have for athletes and amateurs alike. Available in several colors, it easily matches any discerning sportswoman's wardrobe.
4 - The Rail Ganses Hair Barrette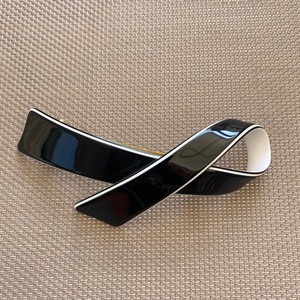 Queen of elegance, The Ganses Rail hair clip firmly holds the hair gently! Comfortable and reliable, this barrette is perfectly suited to thick hair because it can hold a large amount of hair without damaging it.
3 - The simple rectangle ponytail hair clip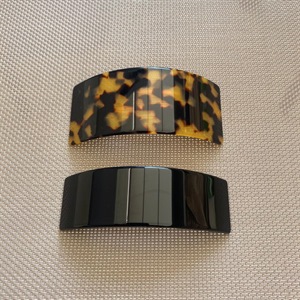 The curved shape of the simple rectangle ponytail hair clip makes it the perfect hair clip for a ponytail. Resistant and durable, this hair clip is available in a very wide choice of colors.
2 - The simple banana metal handmade hair clip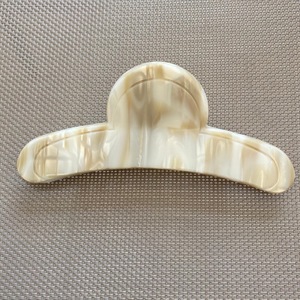 Sturdy, the Handmade Simple Metal Banana Hair Clip grips all hair without any feeling of heaviness. Equipped with metal teeth, this clip grips the hair well without damaging it. It easily adapts to all hair, even the finest.
1 - The simple little jaw handmade metal hair clip
The simple little jaw handmade metal hair clip is assembled with a mechanical system gilded with fine gold. This particularity makes it a luxury accessory that slips easily into all hair types.
All MC Davidian hair accessories are made in France. Elegant and practical, these handmade items prove to be essential partners for sport! Are you looking for reliable and aesthetic attachments for jogging or golf? Choose the MC Davidian hair accessory that will complement your sports practice.