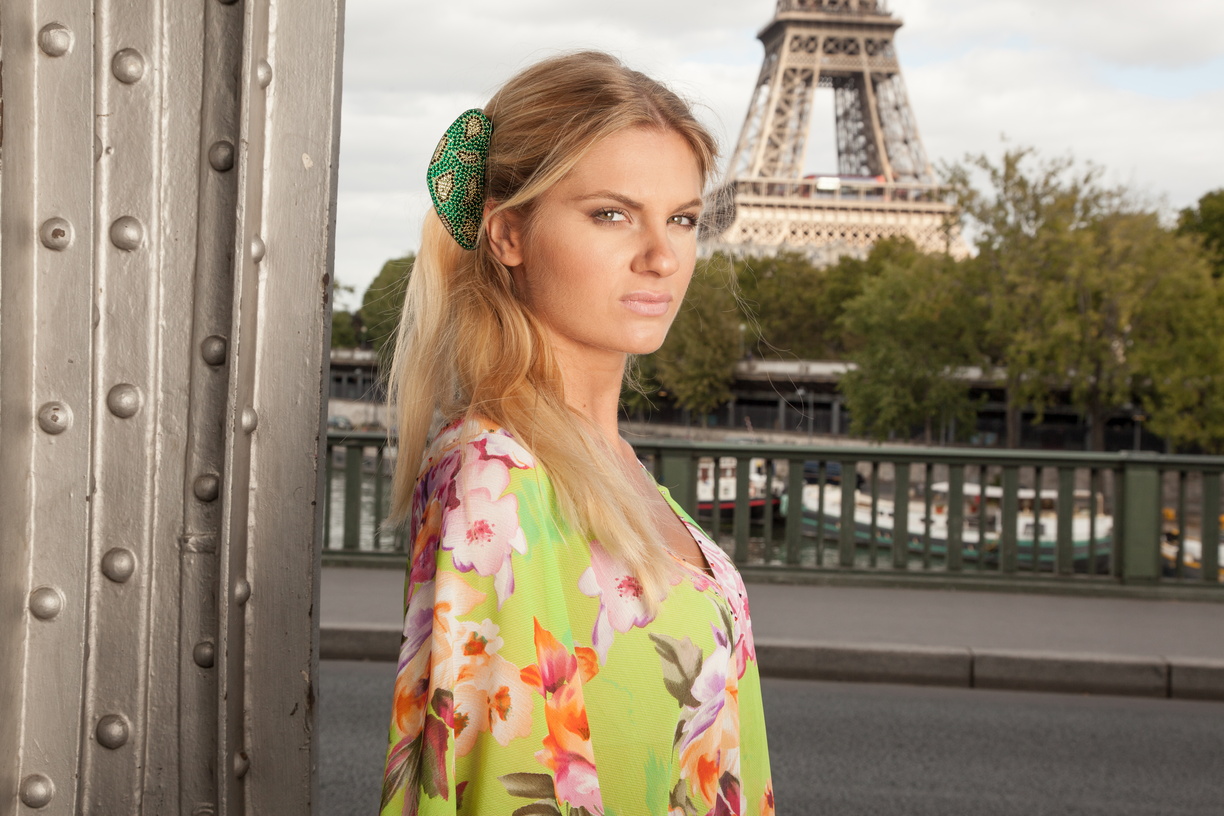 So go ahead and give your blonde hair a boost with these fun and trendy accessories!
At MC Davidian, we offer our hair accessory collection with a palette of over 300 different colors, which is certainly the largest selection available on the globe and we are very proud of it!
Due to the large number of questions we receive about how to enhance your hair, we have decided to create a few guides to help you choose the color of your combs, hair clips and hair bows.
If I'm a blonde, which colors are right for me when it comes to accessories? It's time to reveal the secrets that will make your hair stand out. To be trendy and provoke compliments in summer and winter seasons, Marie-Christine calls upon her fashion know-how that she has been following for more than 50 years and shares her advice with you.
In this article, we will look together in detail at the different color choices we think are most appropriate to match blondes with their bun or ponytail. After reading these lines, you will know exactly the colorimetry to adopt and the fashion codes when you are a blonde.
Let's start without further ado!