100% secure payments

Shipping from France to worldwide!
This metal hair clip is a beautiful and delicate addition to any hairstyle.
The clip is adorned with three pansy flowers, each with colorful petals and shiny centers. The flowers are arranged in a row, with the largest flower in the center.
The clip is made of metal and has a smooth, glossy finish. It is strong and sturdy, yet still lightweight and comfortable to wear. Whether you're dressing up for a special occasion or just want to add a touch of elegance to your everyday look, this hair clip is the perfect choice.
Also discover this Rose Metal Hair Clip to style your hair!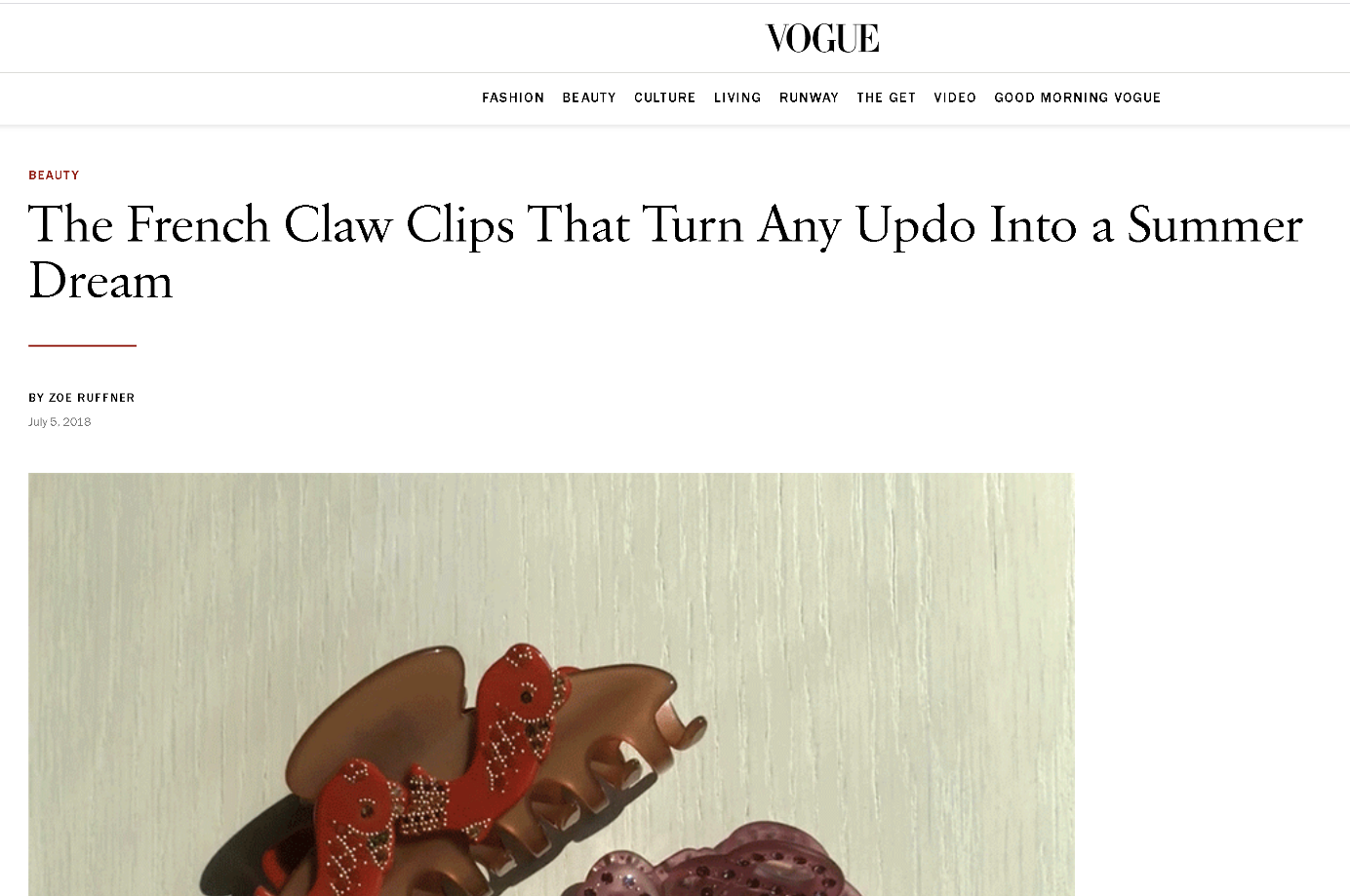 Vogue by Zoe Ruffner
Nom

Handmade Metal Hair Clip three Pansy Flowers Rail

Taille

Very large-sized

Decoration

Design: feminine with luxury rhinestones

Pays

Manufacturing: in France

Matière

Material: cotton acetate or celluloid, gold-plated or nickel-plated metal

Couleur

10 choice of colours (classic)

Dimension (cm)

Dimensions (cm): 11cm x 7cm x 4.3cm

Poids

Weight: 50g
Product Reviews / Q&A
Reviews (0)

All reviews (0)
Excellent (0)
Good (0)
Medium (0)
Poor (0)
Terrible (0)

Latest
Oldest
High rating
Low rating
Helpful